Annie Rodenfels
College: Centre College (Kentucky)
Hometown: Centerville, OH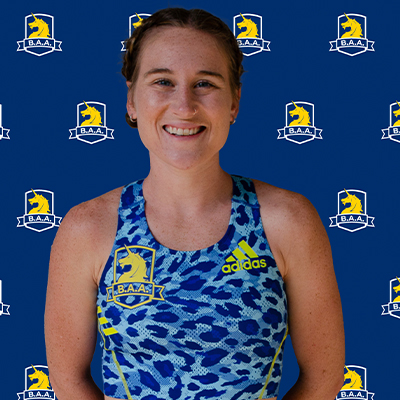 Top Honors 
3x NCAA Division III National Champion
7x All-American
Personal Bests 
800 (Outdoors): 2:13.72
1,500 (Outdoors): 4:10.20
3,000 (Indoors): 8:46.07
3,000 (Outdoors): 9:46.98
3,000 (Steeplechase): 9:25.48
5,000 (Outdoors): 15:35.18
5,000 (Indoors): 15:08.80
5K: 16:09
GET TO KNOW ANNIE
Fun Fact: When I got my wisdom teeth taken out, the doctors, to their own surprise, found five instead of four!
Favorite Distance to Run: Flat 3K
Favorite Running Route around Boston: The sleepy hollow graveyard in Concord and Lexington! Creepy but immaculate vibes.
Connect with Annie on social media!
Instagram: @andrearodenfels
Twitter: @Annie_Rodenfels