BRIGHAM AND WOMEN'S HOSPITAL
Presenting sponsor and exclusive fundraising partner of the B.A.A. 10K
Every day, patients and families come to the Brigham seeking world-class, personalized, and compassionate care in virtually every medical specialty. The B.A.A. 10K is an opportunity for the Brigham community to come together and show their support for the hospital's mission by participating in an iconic race through Boston's beautiful and historic Back Bay.
RUN FOR BRIGHAM AND WOMEN'S HOSPITAL AT THE B.A.A. 10K
Start a team or run on your own to support any area of the Brigham. Runner perks include gear to wear on race day, chance to win special prizes, and access to the Brigham tent.
WHY WE RUN
"For the past three years I served as captain of the Bone to Run team, benefiting the Brigham Sports Medicine Fund—and I can't wait to do it again. The perks were amazing, but best of all, I got a chance to create a lasting bond with colleagues and friends who are passionate about racing critical funds for the Department of Orthopaedics." - Liz Matzkin, MD
"I had the honor to run with the Brigham team and raised more than $3,000 on behalf of the Living Donor Center. All of the Brigham volunteers were so kind and helpful in the tent and throughout the day. I felt like I was at home and surrounded by 500 of my closest family members the whole morning." - Jen Hudak, Tom Stohlman/Sanford Newman Fund for Kidney Donors at the Brigham
"Participating in the Brigham's 10K race was an amazing experience. I couldn't have asked for a better way to honor my late husband Luke's battle with brain cancer while supporting the Brigham Brain Tumor fund and thanking Luke's caregivers for their extraordinary love and support." - Michelle Beauchemin, Luke's Angels Brain Tumor Fund at the Brigham
"I couldn't have asked for a better experience running with the Brigham! The entire day from start to finish was organized to perfection and my entire team had an amazing time. To top it all off, getting to meet former Boston Marathon winners Meb Keflezighi and Des Linden was an inspiring ending that will certainly keep us coming back for years to come." - Matthew Mosquera, Team Narwhal: Addiction Recovery Fund at Brigham and Women's Faulkner Hospital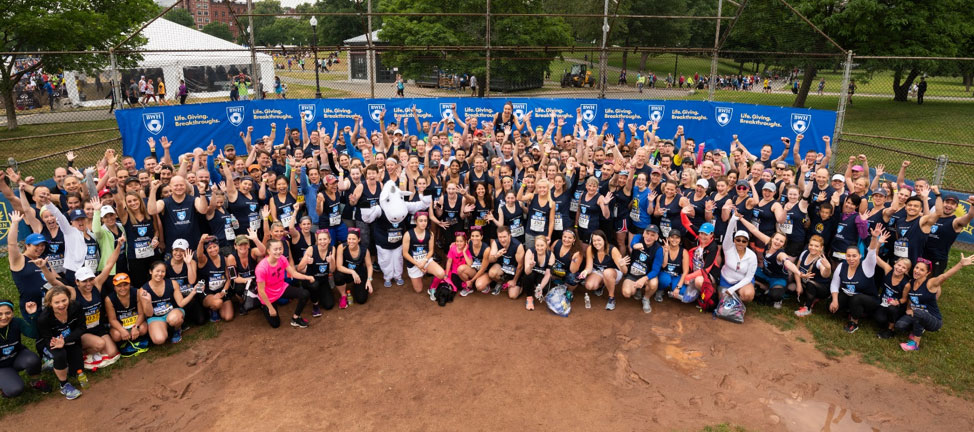 To learn more about Brigham and Women's Hospital please visit www.brighamandwomens.org